Badgers Class
Teacher: Ms wright
TA: Miss More
Year 3/4 lower Key Stage 2
Welcome back after the summer break! We cannot wait to get stuck in to some brilliant learning with this years fantastic curriculum topics!
We will continue to run gardening club throughout autumn term, every Wednesday 3.10pm - 4.30pm, focussing our attention on the planting of our allotment ready for a spring harvest of delicious crops.
Please keep up to date with our progress through our Gardening Club section on this page.
Home learning activities this year will be taking a slightly different approach across the school. We will be focusing on spellings, reading and fluency of mathematical facts with an additional free choice to be completed over the half term.
Across Autumn term Badger Class will be working with Charlie Williams to create a drama performance. We look forward to seeing this, but for now here is a quick look at some mirroring!
This half term our topic is British Values: what does it mean to be British? In our learning enquiry we will be investigating the history of the unification of the British isles; the nature of democracy, rule of law, individual liberty and mutual respect an tolerance within Britain. We will be combining the study of geography, history and PSHE to consider and celebrate what makes us different yet live in harmony.
In English we will begin by focussing on the value of reading for pleasure, specifically Matilda as part of Roald Dahl day celebrations.
We will then move our focus to writing to inform, and will be preparing to write a letter to our local MP, Liz Truss. Throughout the half term our whole class text will be Accidental Prime Minister, which will enable us to further explore themes being studied in our Topic of British
Values. We will study a variety of grammatical conventions to support their letter writing and hopefully receive a reply from Liz!
Over the half term our children will also be given daily opportunities to explore a variety of reading texts as part of our Reading Masters program. This is intended to support the weekly Reading Vipers As noted below.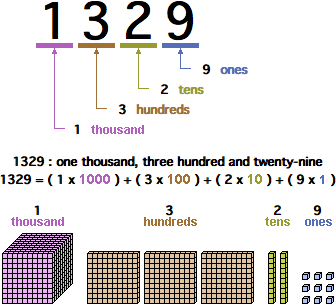 In Maths we will be continuing to combine the White Rose approach with the National Curriculum to provide our children with a broad and exciting learning experience. To help support our class based learning in Maths we ask the children to practise their multiplication tables at home and we will provide weekly maths challenges to allow them to show their progress on our Maths Mountain! We will also be continuing the 15 minute Maths Meetings three times a week, which will take place outside the regular Maths lessons, to continue to promote our children's progress in this subject area.
Our new Maths chant will be ready to view very soon ... watch this space!
Click here for a Maths website that has lots of accessible Maths games to help your child practise our learning in class and their mental Maths strategies.
Our Science enquiry this half term is Forces and Magnets: Why do we need magnets? This is designed to enable our children to explore how different forces and magnets work, the way they are used in our everyday life and why we need them. We will ask scientific questions and consider how we might be able to record our findings in a variety of ways to think scientifically about this enquiry focus. There will be lots of great opportunities for scientific enquiry and experiments.
In Religious Studies will be posing the question: Why do some people believe in a god? The children
will be able to explore contrasting explanations, ask questions and discuss their understandings of these complex and thought provoking beliefs. We will be researching features of different religious, and non-religious, groups to discuss how belief varies. This will further support our topic learning of British Values: mutual respect and tolerance.
For the autumn term, Badgers Class will take part in P.E on Tuesday afternoon and Friday morning. On Tuesdays, weather permitting, sport will take place outside and on Friday we will be doing yoga indoors. Please ensure that appropriate kit is in school on these days!
Every Monday we will have a dedicated reading and library session where the children will be given the freedom to pick a book of their choice from the library - this is as well as their reading book. During these dedicated reading sessions we will be encouraging the children to explore text in depth combining the Reading VIPERS and Reading Masters methods. Children will continue to be expected to read at least 3 times a week outside school to an adult; please use their reading records to record questions discussed, words of difficulty or general comments about the reading - these will be checked regularly throughout the week.
If a book is chosen and is not being enjoyed, I have no problem with them changing it as soon as they can.
As a school we use PATHS to promote positive thinking and attitudes. We have a child of the day each day who has special privileges and receives compliments from their class mates. We have a positive behaviour for learning in Badgers Class and this is shown on our behaviour chart. When children display good choices in their behaviour for learning they climb the chart, earn points and ultimately golden tickets for the half term prize draw. This year we have also introduced the house points system too - the more individual points you earn, the more your house team collects!