About Us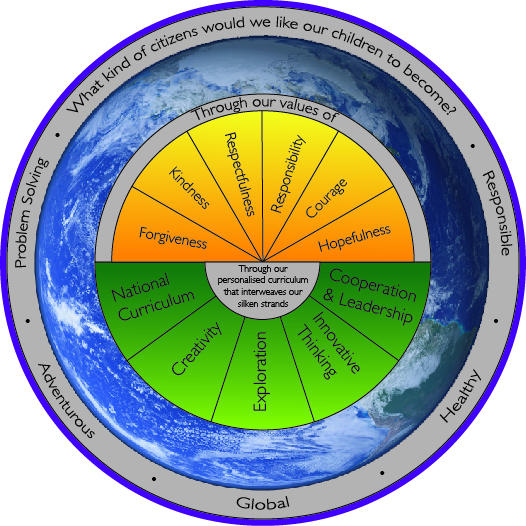 Welcome to Castle Acre Church of England Primary Academy, we are a small school based in the beautiful West Norfolk village of Castle Acre. There are currently 65 pupils on roll across 3 classes and numbers have been rising for the past two years. We are proud to be in a strong Federation with two local schools - Narborough C of E Primary Academy and Sporle C of E Primary Academy.
Together we make up The Nar Valley Federation of Church Schools.
Our experienced and dedicated staff provide a safe and happy learning environment, which gives each child the opportunity to achieve and develop according to their own strengths and personalities, laying the foundations for lifelong learning. Our new school was purpose built for us in 2010 and is a spacious and bright learning environment. We are also very lucky to have wonderful grounds for our children to learn and play in all year round.
We pride ourselves at Castle Acre in having an engaging creative curriculum. We have a strong 'tradition' of art, music and drama here. Drawing on local expertise to engage all of our children in expressing themselves in the art of creating. All children have weekly music lessons, engage in frequent art projects and every year there is a drama performance by the whole school.
Being part of The Nar Valley Federation of Church Schools offers our children the opportunity to mix in educational and social settings with children from neighbouring villages, something we believe is essential for small schools particularly as your child nears secondary school age. It gives our teachers and teaching assistants the opportunity to frequently share good practice and curriculum ideas and also allows the schools leaders to pool resources to enable all the schools offer the best education possible for our children.
As a Church of England school we have very strong links with our local church in Castle Acre alongside the Diocese of Norwich. Strong Christian values form the foundation for our daily life at school and underpin our creative and exciting curriculum. For more information on our curriculum please see here.
Involving parents and carers in all aspects of school life is something we firmly believe in. We set high expectations for ourselves and our pupils and invite parents to be part of the journey; supporting and encouraging all children to become 'Safe, Happy Learners' in line with our school values. Our Home School Agreement (coming in September 2020) supports our values and this is shared with parents annually or as a new child joins us. In addition, we welcome your help and support in school, either in classrooms, at events or by joining our excellent Friends' Association in organising a wide range of enjoyable fundraising events.
Whilst our main catchment is from the village itself, we also serve several other surrounding villages and also have children from outside our catchment attending our school.
Please contact us for further information or to arrange a visit to our happy and thriving school. We look forward to welcoming you.