Kingfisher class follow the nar!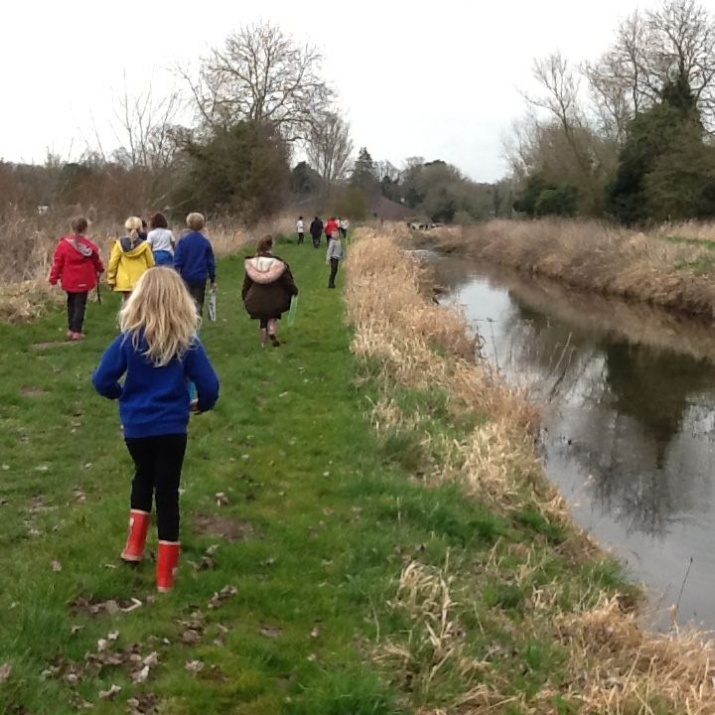 On Thursday 21st March Kingfisher class were joined by Badger class from Narborough, to explore and investigate the course of our local river (and federation namesake) - The Nar.
We had a SUPER day. Ms Wright from Narborough was the lead on this trip and planned a thorough exploration of our local river. We started at the source near Tittleshall, then drove via East and West Lexham to re-join it at Castle Acre. We found meanders, fords, and later even a confluence! We saw manmade lakes, manmade tributaries, mills and much more!
There was quite a bit of walking, especially to reach the site of the old bone mill at Narborough; but it was well worth the walk as all of the children loved exploring the ruins.
Finally, running out of time, we drove back via King's Lynn to see the Nar join the Great Ouse.
To see more pictures of our trip - go to the Kingfisher class page and look in the "gallery".