Badger Class welcomes Mrs Houlder-Moat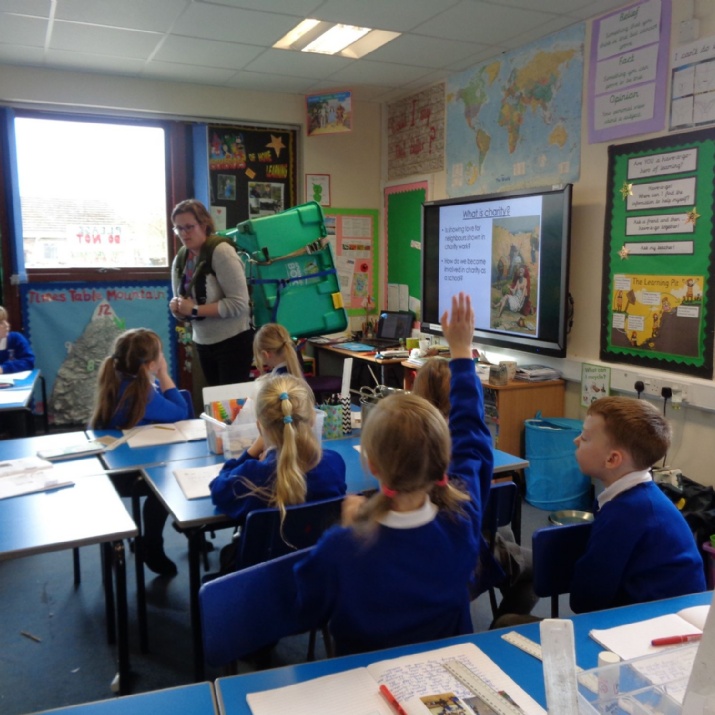 Badger Class during their Religious Studies lesson met with Mrs Houlder-Moat, Families worker at RAF Marham Chaplaincy, who will be walking 35 miles along Peddars Way from Hunstanton to Watton to raise money for the charity Shelter Box.
On Friday Badger Class were able to see first hand the acts of charity people in their local community are doing to help those less fortunate than ourselves. As part of their Religious Studies topic, the children are considering how Christians work to bring God's kingdom on Earth and have been specifically looking at the role of different charities and how they facilitate this.
The children were able to ask Mrs Houlder-Moat about her work at the chaplaincy and the fundraising she will be taking part in over the coming months for Shelter Box. We were amazed at how much the boxes contained and the children demonstrated fantastic empathy for people who find themselves in the middle of natural disasters in need of help to survive.
After the children had asked their thoughtful questions they were given opportunity to see for themselves the equipment and box. We look forward to welcoming Mrs Houlder-Moat in again to see how her fundraising is progressing and find out more about this fantastic charity.