Whole school remebrance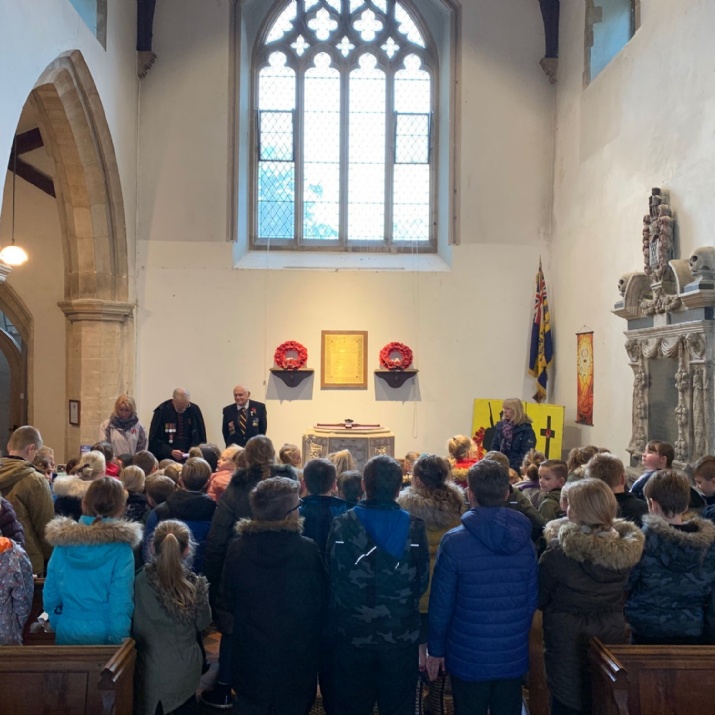 Our whole school attending church for the service Monday 11th November, 11am.
The children showed their respects on Monday by attending church to remember those who gave their lives in warfare.
We were honoured to be joined by Brian Wright from West Acre, who talked with the children about his family's experiences in WWI and WWII, the children were very respectful during a poignant service.