Badger class revisit pentney church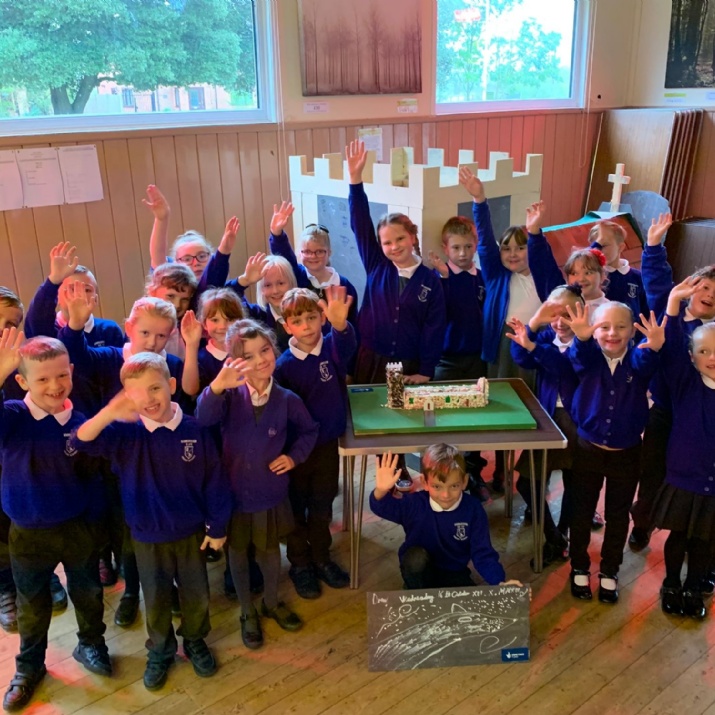 Badger class having a great morning visiting Pentney church to see the restoration progress.
This morning, Badger class had a fantastic time learning about how the church would've been built and the changes in construction methods over time.

Activities included each child writing a personal message on a slate tile; they were thrilled that their slate tile will be on the roof for hundreds of years! A massive thank you to Adam Purple, from Pikestaff Building Company Ltd, who will be using the children's slate tiles in the restoration of the church roof. Mr Purple had also made a scaled model of the church roof for the children to learn how to lay a tile, I think we have some budding tilers in Badger class as all the children were amazing in their grasp of the skills!
The children also spent some time building their own model of the church using marshmallows and rice crispies to investigate building methods of rubble walls. Resisting the temptation to eat the building materials they created an impressive model which we will have on display for you to see.
We completed our morning with a visit from Reverend Canon Nairn, who gave us a tour of the churchyard. We looked at the newly placed bat boxes and the exterior scaffold enabling the restoration to take place.
Thank you to Mr and Mrs Smith for organising this morning's visit and Mr Purple for taking the time to introduce Badger Class to this fascinating craft of heritage restoration projects.
To see more photographs of today's visit, please visit Badger Class page in our learning on this website.