Animal Dress-Up Day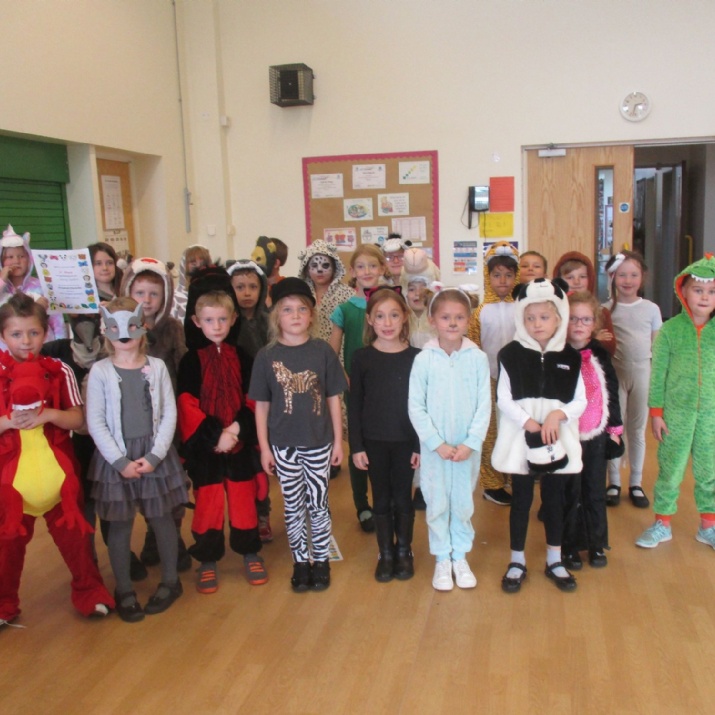 Some of the animals in Castle Acre
On 17th October a whole menagerie of animals turned up at Castle Acre School as part of our fundraising for PACT Charity. So many creatures came through the school gate; bats, whippets, zebras, cats, ponies, turtles, pandas, mice, dragons, crocodiles and many, many more.
A grand parade took place in the afternoon with judging for the best three costumes in each class. What a difficult task this was! With extra marks given for creativity and originality, the four judges took their time, mainly because they were so mesmerised by all the wonderful creatures passing by in a long trail around the school. Flowing manes and tails, beating wings and scampering paws really came into their own in an amazing display, but decisions were eventually made. In Rowan Class the first three were a hedgehog, a bee and a ladybird; in Whitebeam it was a whippet, a zebra and a turtle; in Oak Class, a bird of paradise, a snail and a cow ruled the day.
Now to the most important part... £87 was raised for PACT so they can continue helping the many animals so desperately in need. Well done to everyone!