Bollywood comes to Castle Acre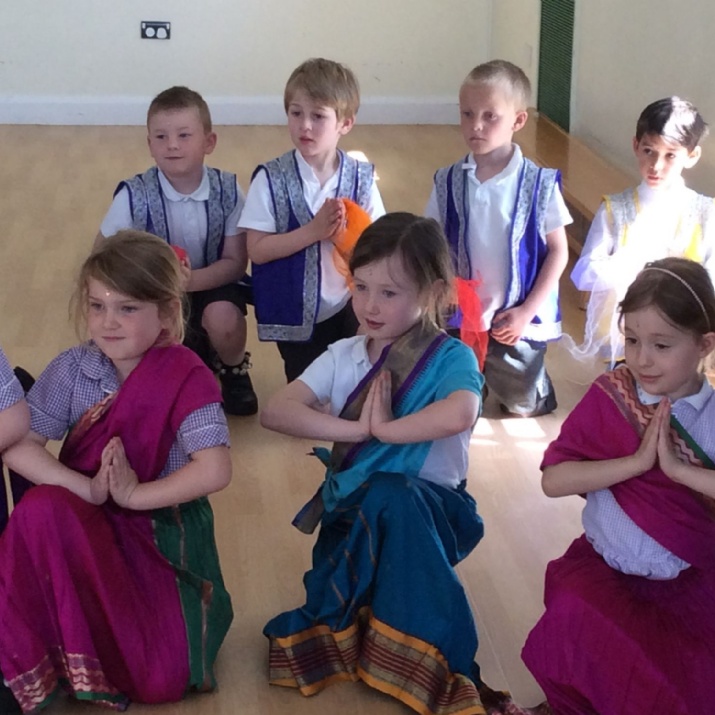 NAMASTE!
On Wednesday 9th May, Tina, from Jaya Dance, came to Castle Acre to introduce the children to Bollywood dancing.
Throughout the afternoon all three classes had the opportunity to learn about Bollywood and Bhangra dancing and how it fits into the Indian culture. Dance features in many Hindu and Sikh customs and Tina told a lot of very interesting facts and stories about this.
The children learnt how to greet each other with, "Namaste", while pressing their palms together and giving a slight bow.
Everyone had a beautiful bindi on their forehead and some intense practice of dance moves before the fun of dressing up in colourful and vibrant costumes, bell anklets and scarves for a superb interpretation of Bhangra dancing.
Take a look at more pictures in the Castle Acre Gallery.