Whitebeam Class christmas assembly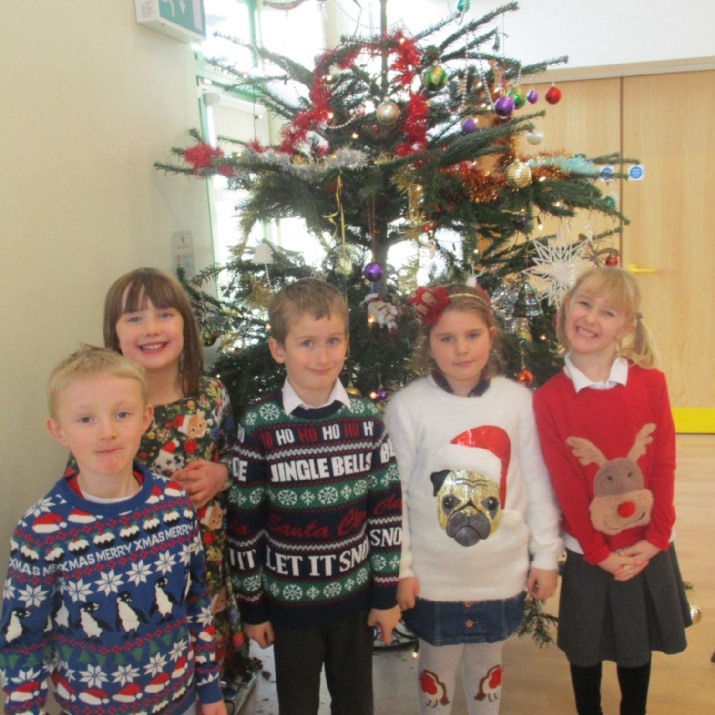 All dressed up in Christmas jumpers, Whitebeam Class got together a selection of Christmas songs and sketches to perform to parents.
We all had a lot of fun selecting, learning and performing all sorts of items for the assembly. These included songs and carols, a poem, a Spanish Christmas and a short play followed by a beautiful solo sung by one of the girls. Well done to all the parents who joined in Rudolph the Red Nose Reindeer complete with actions!
Time had been spent making advent wreathes to display while talking about the meaning of Christmas, composing our very own acrostic poem and learning all sorts of Spanish words about Christmas.
A lot of practice went into our assembly which more than paid off according to comments received from the audience. Thank you for coming and we hope you all had a FELIZ NAVIDAD and a Happy New Year to you all!