Tutankhamun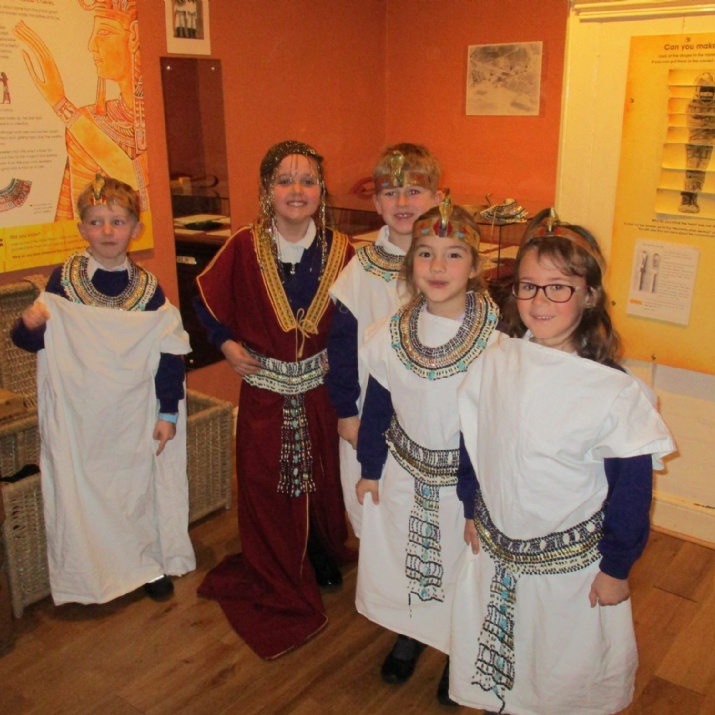 As part of Whitebeam's topic on Ancient Egypt we visited Swaffham Museum. What has Swaffham got to do with Tutankahmun, you may ask? As the children have found out during this topic, Howard Carter, who discovered Tutankhamun's tomb, lived in Swaffham and nearby so the museum has lots of information and artefacts relating to this.
After being divided into two groups we took part in several activities. These included looking at artefacts (some on loan from the British Museum in London) and what they were used for; dressing up in Egyptian clothing (have a look at the pictures!); learning more about Howard Carter and how he found the tomb; digging for artefacts in sand trays and then using our knowledge to place them on a time line.
The day was a huge success and the children really showed off their understanding by answering lots of questions as well as having intelligent questions of their own to ask the curators.